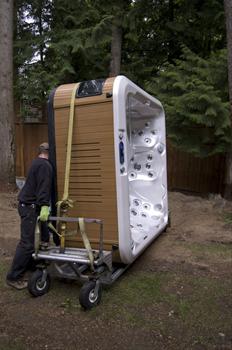 The process is simple for one piece spa removal
We measure the gate opening and over head clearance
We tilt the spa on its side and roll it out
Then we load it on our truck
$299 if unit can be removed in one piece.
$400-$450 if unit needs to be cut into pieces to be removed.
Sac Junk was able to remove my old spa in about 20 minutes. The crew were very careful to not damage anything. I couldn't be any happier.
Jeanette S.